Will Branding Actually Increase My Sales?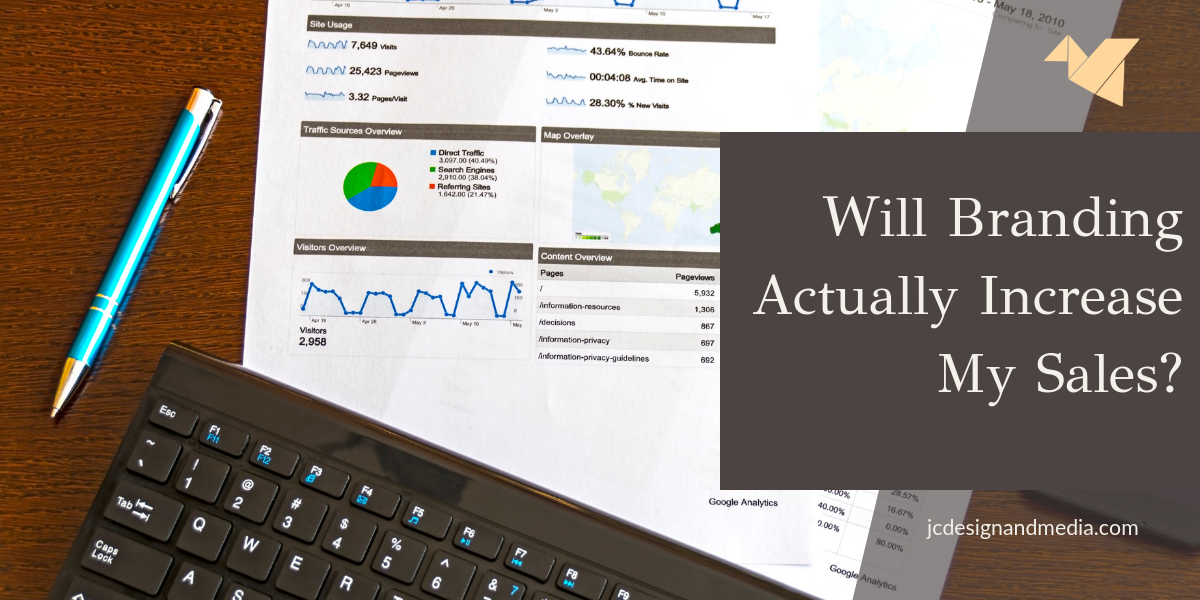 We've discussed the benefits of branding in our first blog post "Why Branding is Important," but we've got more to say about branding. People typically think of their company's physical appearance as branding, which is true, but branding also requires a lot of strategy. Let's take a look at brand positioning and how it can increase your business sales.
What is Brand Positioning?
Brand positioning is how companies set their business apart from competitors by how their companies perceive them. Some people may assume that it's "if you build, they will come." However, it's more about attracting the right people by putting your brand out there.
Here's how brand positioning helps:
Set Your Company Apart from Competition
Brand positioning is one of the best ways to set your company apart from the competitors. The market is very fast paced, especially in today's digital era. It's important to take advantage of your unique selling point and make that a large part of your branding. It can also help to emphasize your company's values. Showing off your values is how you can attract the right audience for you.
Reach Your Target Audience
Like we mentioned in our last point, the digital era can bombard consumers with different companies that all provide similar products and services. It sometimes feels like everywhere you turn, someone is trying to sell themselves to you. How do you reach your audience if that's the case? You can use brand positioning to appeal to the audience you want to reach. It's good practice to pinpoint the unique characteristics of your business so you can stand out from others. Consider who your target audience is and what kind of labels appeal to them.
Promote Your Products and Services
You can use brand positioning to make it easier for your products/services to be purchased by consumers. It helps activate an emotional reaction to consumers. Ideally, you want your brand positioning to elicit a response as quickly as possible. If they feel like they can relate to your brand, you'll easily earn their trust.
---
Brand positioning helps you define your company's brand to reach your target audience. It's important to remember that you have to work to reach your ideal audience. This is where companies like ours come in. We can help you decide the best way to brand your business so that you reach exactly who you need to reach. Contact us today so we can get started.