Why PR Matters for Your Brand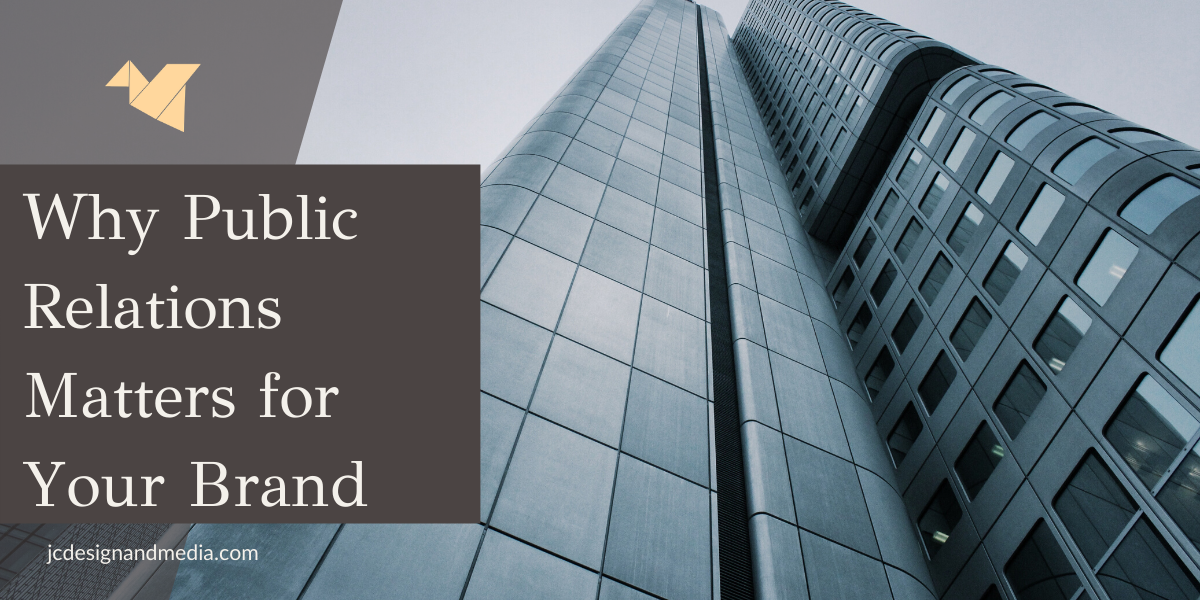 Every business, big or small, relies on public relations. Some may not even know it, but each interaction between company and customer impacts a brand's relationship with the public. For many, the first thing that comes to mind when they think about public relations is propaganda peddled by a corporate machine: a one-way conversation. This, however, is not the basis for public relations at all.

Public relations works in two directions. It is meant to encourage interaction between a brand and its audience so that the brand may grow and improve based on the needs of the public. Inspiring change and evolution is one of the main tenets of public relations, and it is imperative that brands establish and maintain a connection with consumers, talking with them rather than at them.

A common misconception about public relations is that once you begin incorporating it into your business, you have sold out, passing your earnest living over to the supervillain spin doctors who will fill your social media feed with false information and hashtags that try and fail to be relatable. People also tend to confuse public relations with marketing and believe that the purpose of public relations is to sell a product or service when it actually is meant as a form of outreach. It humanizes your business and allows your customers to share their ideas and support.

According to HubSpot.com, "Public relations defines how a company communicates with people." All businesses need public relations, because customers want to trust the businesses they connect with.

In addition to fostering a collaborative relationship with audiences, public relations allows you to create an image for your brand by letting your audience know what you stand for. When you attach a cause to your brand, you are telling consumers that you care about something larger than your business. A brand with principles stands out among the rest. Not to mention, teaming up with your customers to do some good is always a rewarding experience.

Any brand, regardless of size or popularity, can benefit from good public relations. Even if it is as simple as reaching out to the small town where your business is based, spreading awareness is always a key component in growing a company. Public relations is meant to inform, not advertise. Educating others about your brand with the truth will create trust that is invaluable in making your success last.

When customers feel invested in your brand emotionally, it creates loyalty.

In an article from Agility Public Relations about brand intimacy, Mario Natarelli, managing partner of MBLM, says "The concept of brand intimacy is important for marketers because emotion has been proven to drive purchase decisions, and also long-term customer bonds"
Creating long-term bonds will help build your brand a foundation of customers, which is key in generating word-of-mouth public relations. When you have a frequent customer, or a "regular", odds are, they are going to tell their friends and family about your services, principles and accomplishments.

Public relations can make your brand more than just a brand. It is responsible for giving your business a voice it can use to effectively communicate with those who are willing to have a conversation.
Not sure how to get the conversation going? We're here to help. If you want to take your business above and beyond, get in touch with us. We'll help you stand out and make your brand memorable.