Why Creative Agencies Matter to You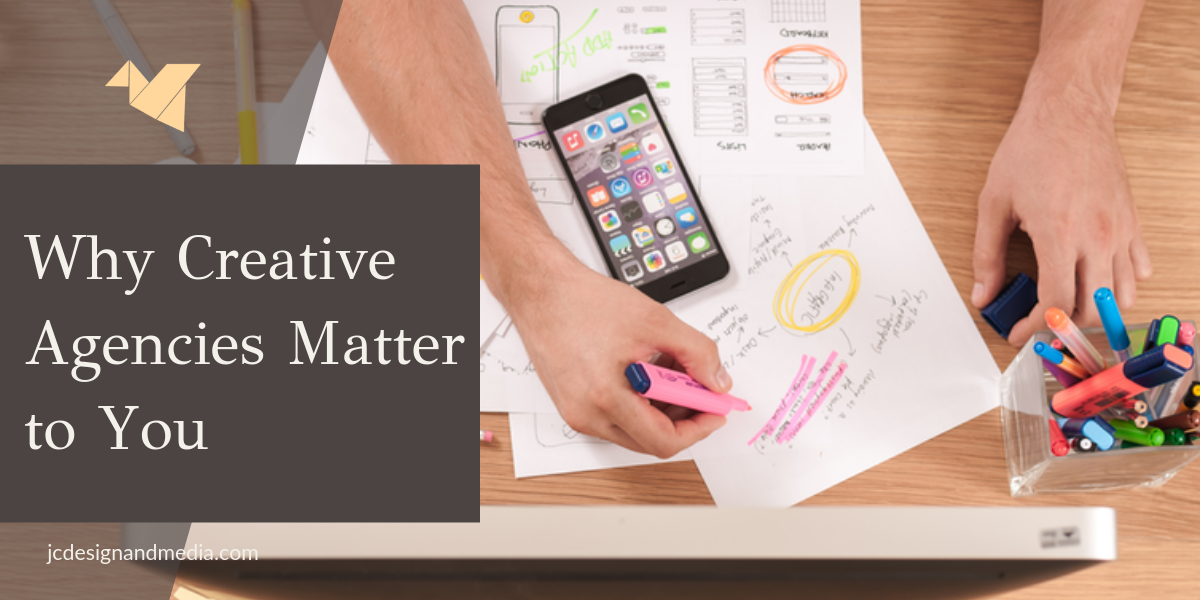 Business owners have a lot on their plate, and being unsure about the best marketing strategies or how to brand your business can make the stress worse. That's where creative agencies like ours come in to help and teach you what you need to know. In a previous blog post, we've discussed the different scenarios where you may consider a design agency. Today we will look at a real client who has been helped by our design agency.
The Backstory
Crystal Barrow is the founder and CEO of Shape Your Success Coaching (SYSC). Crystal helps go-getter professionals make purposeful career choices, without the overwhelm, so they can achieve greater fulfillment and do work they love. Her services include, but aren't limited to, results-oriented assistance with every stage of job search: from resume writing to salary negotiation.
She has a client-focused coaching approach that enables her clients to get clear on their next career move and create manageable steps so that real action can happen. Most importantly, she supports clients through the roller coaster of uncertainty, frustration and stress that can inevitably come with any major change. Ambitious and driven professionals can benefit from her services, whether it's someone who loves their current job but is looking to grow and advance in their field, or someone who is trying to transition into something new.
Since launching, many individuals have benefited from her guidance and expertise. The people that work with Crystal are successful in landing new jobs, have negotiated higher salaries and have made career transitions, including re-entering the workforce.
Overcoming Challenges
When Crystal established SYSC, she didn't have a business background. Originally, she had organized local groups for women to share their personal and professional goals within a community that encouraged each other to succeed. One of the women in that group introduced her to coaching, and it struck a chord with her. She launched the business in 2016 and kept pushing despite the uncertainty of how to manage a business.
She overcame every hurdle thrown her way by surrounding herself with other people who were facing similar challenges. Seeing how everyone else overcame their problems encouraged her to overcome hers herself.
Crystal said that Jenn Clark, the founder and CEO of our very own JC Design and Media, reached out to her and they instantly had a great connection. She describes Jenn as "real, funny, approachable and knowledgeable." Jenn educated her about branding and brand awareness and encouraged Crystal to spread the word about the work she was doing.
"In the beginning, I was taking action off of what I was reading and things I had heard, but didn't have a full understanding of marketing and branding," Crystal said.
Not only did Jenn educate her on branding and marketing, but she also showed her how to implement the principles she was talking about. Together they developed manageable marketing plans and executed those plans. Crystal said this helped further grow her business and her confidence in herself.
"Jenn lets me be myself. I can tell her my ideas and sometimes they come out in what I call 'squirrel brain.' Jenn has the patience for that, and has the ability to take what I said and pull out what's important."
The Future
Crystal's hope for the future is that she can have a successful, thriving business to help people find the career fulfillment they deserve. As a coach, she wants to support and serve others by letting them know that they have options to create a life and career that they really love. She enjoys making genuine connections with everyone she reaches and interacts with.
Final Thoughts
Crystal said that having a business "is certainly not for the faint of heart." She encourages business owners to be inspired, empowered and persistent in their goals no matter what, so that others can receive the benefit of the products or services they sell.
"Be authentic in everything you do as a business owner and entrepreneur," she said.
She adds that Jenn shares her love of being authentic and she wants to encourage others to be themselves, too.
For more information about Crystal Barrow and SYSC, check out her website.