How Your Business Responds to COVID-19 Matters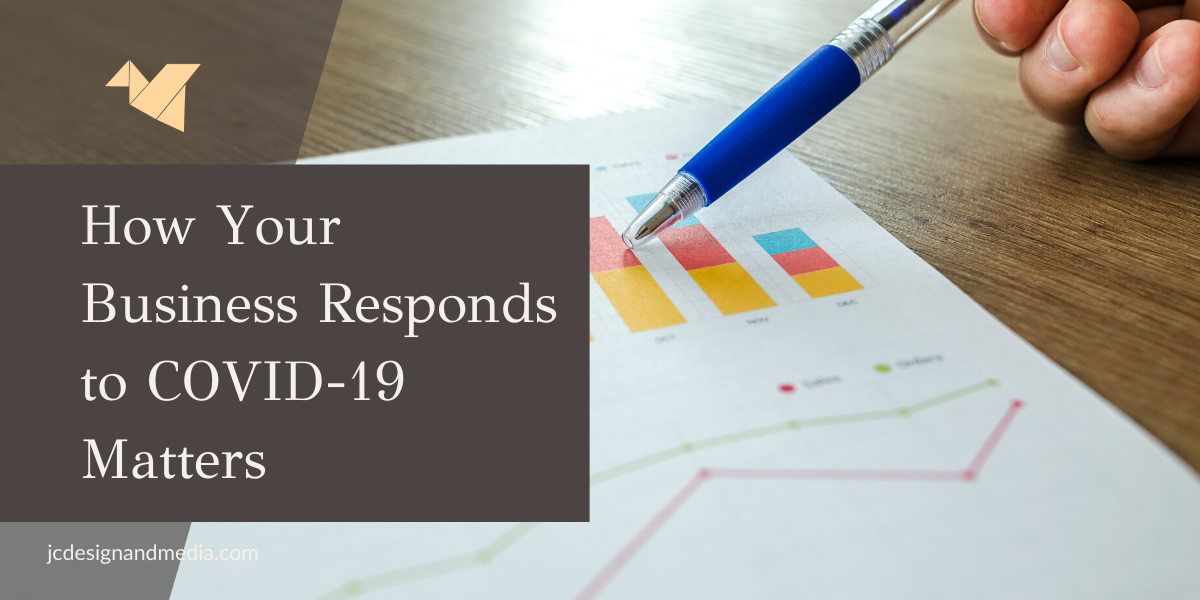 With the emergence of the COVID-19 pandemic, brands around the world have had to adapt to the sudden changes brought on by the rapidly-spreading virus. Restaurants are exclusively offering pickup and delivery. Grocery stores have gone curbside. Office buildings have gone dark. How your business responds to COVID-19 says more about it than you may realize. 
For the safety of employees and customers, businesses have closed their doors. As a result, unemployment in America has skyrocketed, but what happens when this is all over? When the job market is active once more, what can employers expect?
Over the course of the quarantine period, post-pandemic employment has been a hot topic on social media. Through the slew of "what-ifs" crowding various platforms, one thing remains consistent: future employees are going to ask potential employers how their company handled the coronavirus outbreak.
The way a business responds to a global crisis provides the world with plenty of insight into the company's values, ethics and preparedness. Ill-prepared brands have lost repute due to poorly-constructed or last minute plans.
One of the most infamous cases is Sephora's sudden layoffs. Due to COVID-19, the popular cosmetics brand made the decision to lay off employees. Plenty of businesses find themselves in similar situations, but Sephora's tactics are what set them apart.
Sephora employees were asked to join a conference call led by a district manager, who then took roll call and informed them they were all laid off. According to an article by Alyssa Newcomb for today.com, the news took 3,754 part-time and seasonal employees by surprise, leaving them blindsided and without jobs. The actions taken by the corporation have already rocked social media, resulting in a proposed boycott of Sephora.
While layoffs are inevitable for some businesses, the way in which they are approached speaks volumes. Business owners must be conscious of their decisions when making choices during the pandemic, as they will have a lasting impact on brand reputation.
How does one make these difficult calls while still maintaining a sense of trust with employees and clients? There is no way to guarantee total satisfaction, especially when unpleasant choices are inevitable. The most one can do is remember that behind every brand is a group of humans making it work. Keep your approaches humane. Be empathetic. Offer help where you can.
Implement a work-from-home option if it is at all possible. With today's technology, almost everything is able to be virtual. Plenty of jobs can transition to online work. If you are unsure of how to get started with remote work, check out our article, Going Remote: Tips for Working from Home for some advice on how to adjust to a new work environment.  
If layoffs are unavoidable, make sure to give your employees reasonable notice. Blindsiding staff will have negative consequences. Be available to communicate with those that have lost their jobs to discuss specifics and what comes next. They may not be easy conversations to have, but taking the time to speak with your former employees shows that you care about them as people rather than as statistics. Look into what resources are available for your workers to help them through the pandemic. 
Providing assistance, understanding and timely updates will not only keep your brand organized, but your employees will thank you for it. In the face of tragedy, we are all nothing more than human, and when the world returns to normal, it will remember those who kept that in mind.