How to Set Your Business Apart From the Rest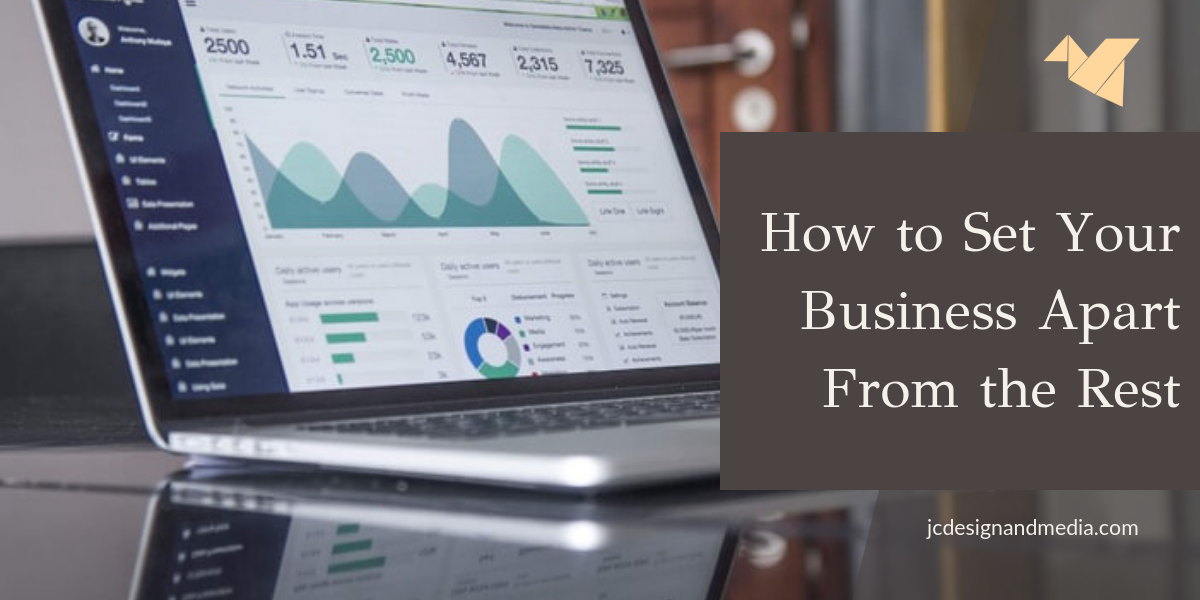 Part of competing in the market is finding the defining point for your business. What sets you apart from the rest? Most businesses find their specialty by defining their unique selling point, or unique selling proposition (USP). Your unique selling point is what will draw consumers to your product, rather than the competition's. Let's talk about how to create your own and take a look at some well-known unique selling points.
Finding Your Target Audience
One thing to consider about your USP is that you need to appeal to your target audience. When determining your target audience, you should consider your current customers. What is it about this group that appeals them to your business? Take those similarities to begin defining your target audience. What's their age group and gender? Where are they from?
Next, decide who your business's products and services appeal to. Who can benefit most from what you do? Consider that demographic when choosing your target audience.
You should also look at your competition's audience. Is there any group that they're missing who could benefit from similar products/services?
Once you have a target audience picked, you need to analyze all the information you have on that demographic and decide how to appeal to them. You may have pride in what you provide to customers, but you need to consider how (and if) that audience will use your products/services.
Choosing Your Unique Selling Point
It's important to remember when deciding your USP that your product doesn't necessarily have to be unique, just that your message should be different from the competition's. Since reaching your target audience is the point of a USP, you need to ensure that your selling point isn't generic; it should truly appeal to their needs and wants.
However, it's more than a slogan. Your USP should be something you can incorporate into every prat of your business: your products/services themselves, your brand… basically everything your customers will see.
You want to stand out from all the noise from other businesses. What makes your products/services better than theirs? How does your business solve what your target audience needs? Consider these questions when deciding your stance.
Examples of Unique Selling Points
1. GEICO Insurance: "15 minutes could save you 15% or more on car insurance."
GEICO is an excellent example of a strong USP along with memorable branding. They've got this simple slogan that lets the audience know what services they can help with, but they've also got their beloved gecko that everyone recognizes.
2. M&M's: "The milk chocolate melts in your mouth, not in your hand."
This is an example of using a bit of creativity to appeal to your audience. Mars, Incorporated, the owner of M&M's, decided to use the chocolate's outer shell to appeal to customers. While other chocolates may tend to melt easily, their coating prevents that.
3. Domino's Pizza: "You get fresh, hot pizza delivered to your door in 30 minutes or less or it's free."
Although this is long and not that catchy, it's an example of a transparent USP that delivers its purpose. However, it did have its downsides. Many delivery drivers would crash their vehicles trying to keep up with that promise of 30 minutes or less. As a result, they've scrapped that promise. We're mentioning this with the others to remind that it's important to keep your USP realistic.
4. TOMS Shoes: Showcasing their purpose, rather than a product.
Our final USP example is one to show that it doesn't necessarily have to showcase your products or services. Instead, you can use your brand's purpose as the USP. Their USP says that with every TOMS product purchased, they'll give to a person in need. They even have a "stories" section on their website that shows how they have helped others with their consumers' purchases. If your business has a purpose that you feel is special, use that to appeal to your audience's feelings.
---
Deciding how to appeal to your audience can be a bit of a struggle, which is where we can help. We'll help you figure out the right way to show yourself off to the world. Contact us today to get started.