5 Reasons To Be Thankful For Your Business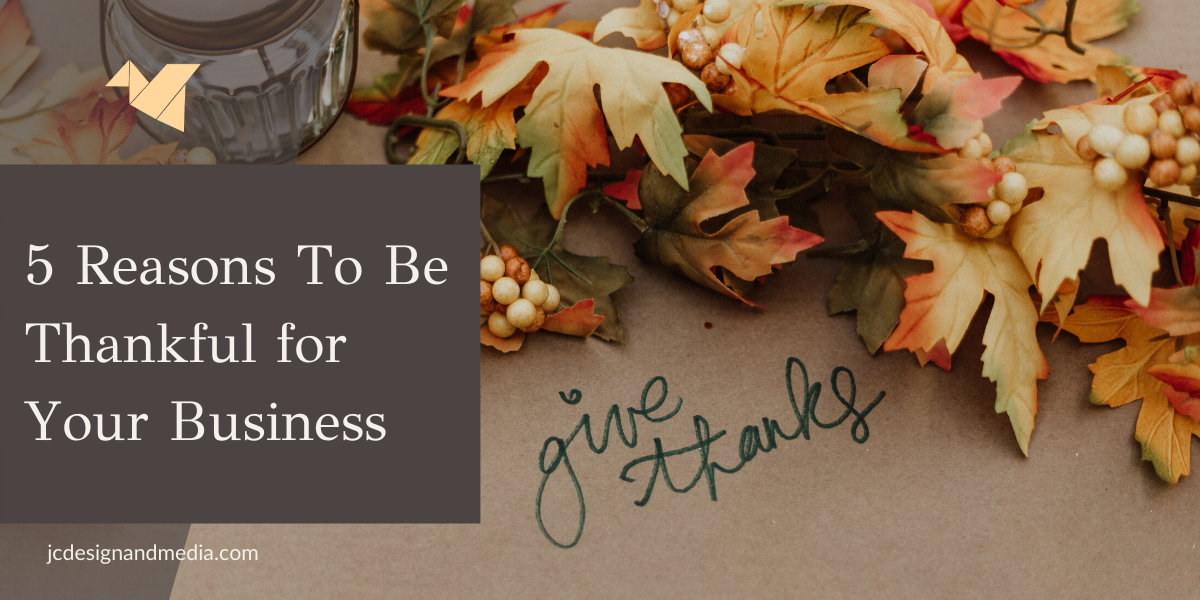 Thanksgiving is a day of indulging in turkey, spending time with loved ones and of course, being thankful. Take a second to consider the things in your life that you're thankful for. If you're the owner of a small business, or simply an employee of a small business, have you thought about why you're thankful for your job? We've been thinking of why we're grateful for our business, so here are 5 reasons to be thankful for your business, too.
1. You can have a close connection with your customers.
When you own or work for a small business, your clients are pretty special. You get to know and interact with them differently than a larger business or corporation. You're most likely at a relatable and approachable level with your customers early into working together, especially if you provide goods or services that require one-on-one conversation.
2. You've got that connection with your employees, too.
That personable level you can gain with your clients applies to your employees (or boss!) as well. Working in a small business means more collaboration and communication to get the job done. You can really get to know how your employees work with you, so you can tweak any tasks as you go along. Most importantly, when you're part of a small business, it feels like you have more of a voice and input in what happens.
3. You can (mostly) work your own schedule.
Speaking of your own voice and input, working/owning a small business means that you've got a flexibility that many others can't say they relate to. In most cases, the biggest restriction you have is when you're collaborating with others; otherwise you basically set up your own deadlines. Many people who own their own business are grateful for the chance to spend more time with their family and friends.
4. You get to do what you love.
If you're the owner of a business, you probably have that business in something that you love. No matter your position in a company, working with something you're passionate about is an amazing feeling. When you're doing what you love, it doesn't always feel like work.
5. Having a business means you're giving back.
Yes, you read that right. By providing a product or service, you're giving back to the people. Putting passion into your job means that you can make your customers happy and satisfied, and that's a great feeling.
---
We encourage you to be grateful for all these things that come with being a business owner/working in a small business. We certainly are! Happy Thanksgiving!